Pleasure Pest


A solo exhibition by Paige Silverman with writing by Gwen Dupré in collaboration with GUSH Residency on 2-18 December 2022 at 5 Florence Street, Glasgow, supported by Urban Office and The Hope Scott Trust.

Synanthrope is a word which refers to a category of 'undomesticated' creatures who live and benefit from close association with people and their environments. Synanthropes — rats, ants, crows — know us and our homes better than we do, tracing our movements and intuiting our walls. Place your ear to the cold wall and listen for the scurrying of a rat navigating the cavity.

Pleasure Pest presents a series of Silverman's sculptures and paintings created from found objects and domestic building materials. This new body of work plays with the intersection of the synanthropic relationship between human bodies, architecture, and nature—specifically the common household 'pest'. Made during a time of isolation and illness, Silverman explores the bones of our homes and the boundaries of our bodies by viewing domestic and bodily interiors through the eyes of pests. Drawing on queer theory, Silverman climbs inside the wall where she becomes rooted to and a part of this fractured architecture: where basements rise, organisational systems ooze and seep, and pests are making a ferocious claim to life.

The exhibition follows a non-human world. In this lull, snails lay eggs and creep around undisturbed. In a house fallen silent we see what rises to the surface and what moods hang heavy in the air. Rather than fumigating, exterminating, and degerminating, Pleasure Pest watches the disintegration. Similarly, the text by Gwen Dupré anticipates this collapse. Folding and unfolding in feeling, its brooding and obsessive love makes its author write and rewrite a letter which may not be sent or received. Our narrator is infected by this mood, this rotting, this breaking of boundaries.

While overgrowth may once have repulsed, for Silverman and Dupré it is restorative and necessary. They call on us to redefine what is pure or toxic and understand it on their terms — as a Pleasure Pest.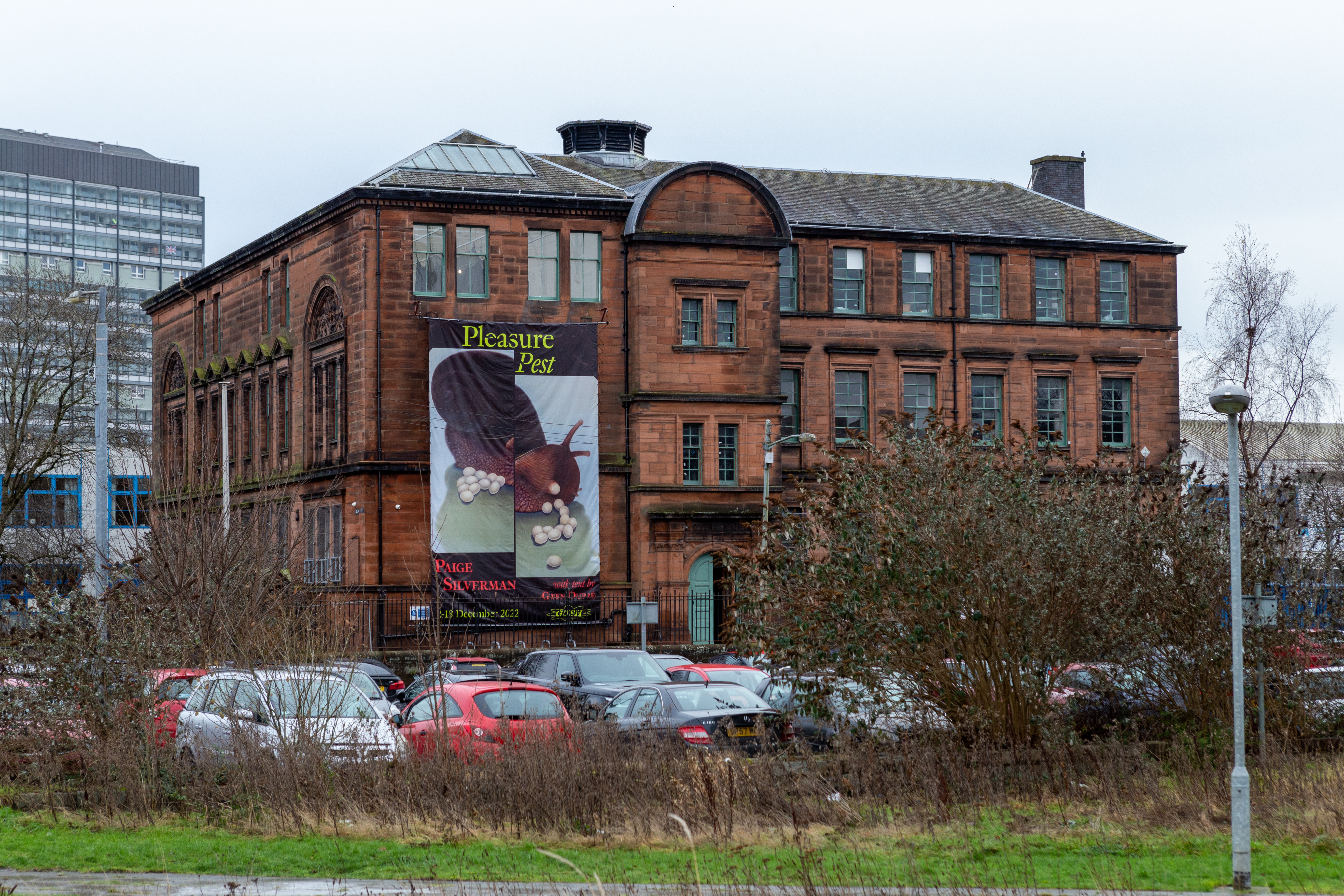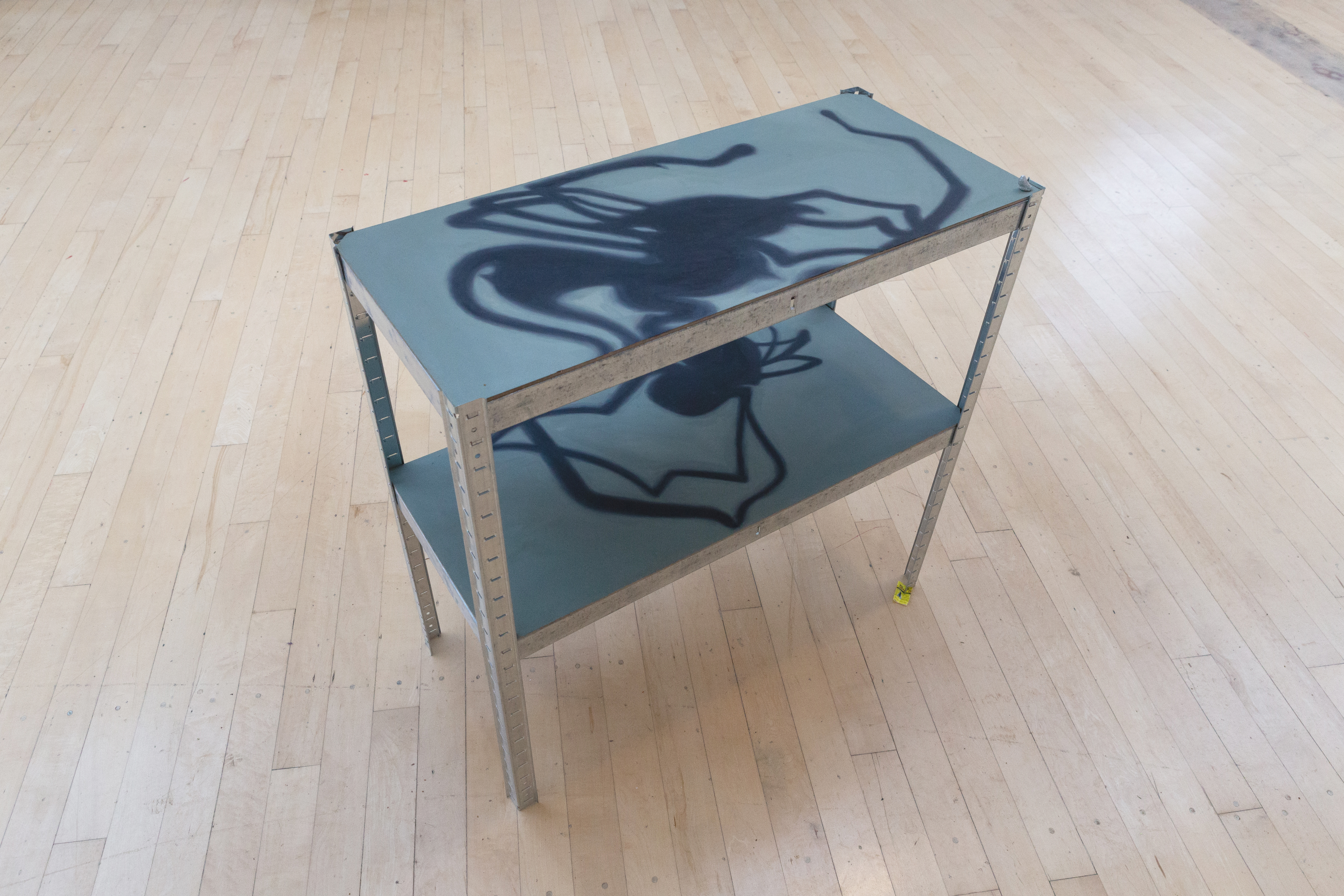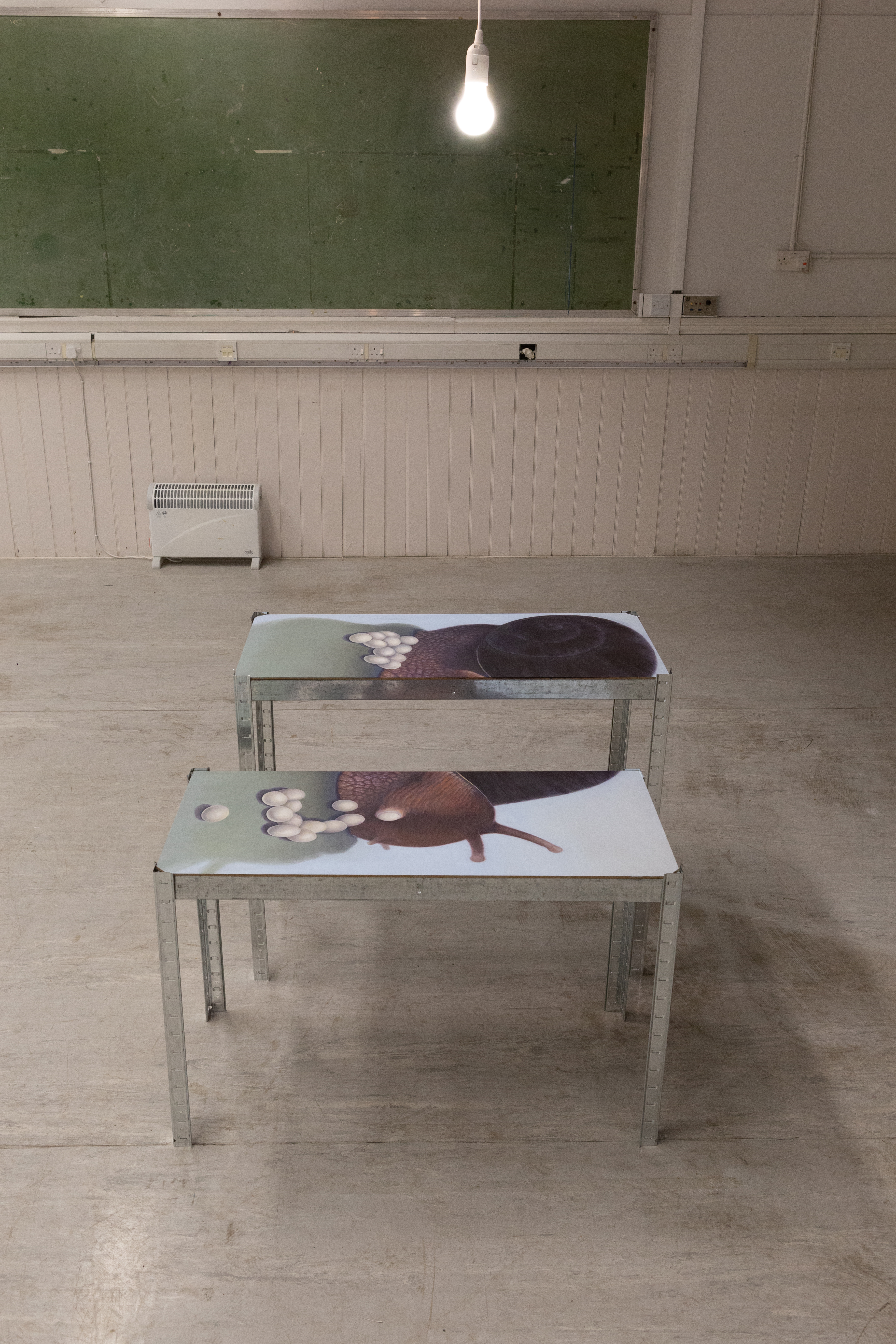 Risograph handout with drawing by Paige Silverman, writing by Gwen Dupré, designed with help by Dominique Rivard


Floor plan