A Slip of Certain Measure


Group show at Crown Point Studios in Glasgow, Scotland
9/10/2020 - 14/10/2020

Exhibiting in the group show 'A Slip of Certain Measure' with artists Lydia Davis, Eva George Richardson McCrea, Dominique Rivard and Paige Silverman, the title of the exhibition draws on an obsolete Scottish use of the word 'myth', meaning 'to show, to mark, to notice, to measure'. The works in this exhibition engage with this slippage in the meaning and use of myth, as a form of observation or markmaking, and myth as a form of narrative, fiction, or plot. The works engaging with this shifting and slippage of meaning, 'A Slip of Certain Measure' not only refers to incremental measurement of space or an organized amount of time, but also questions the reality of perception and forms of knowledge production.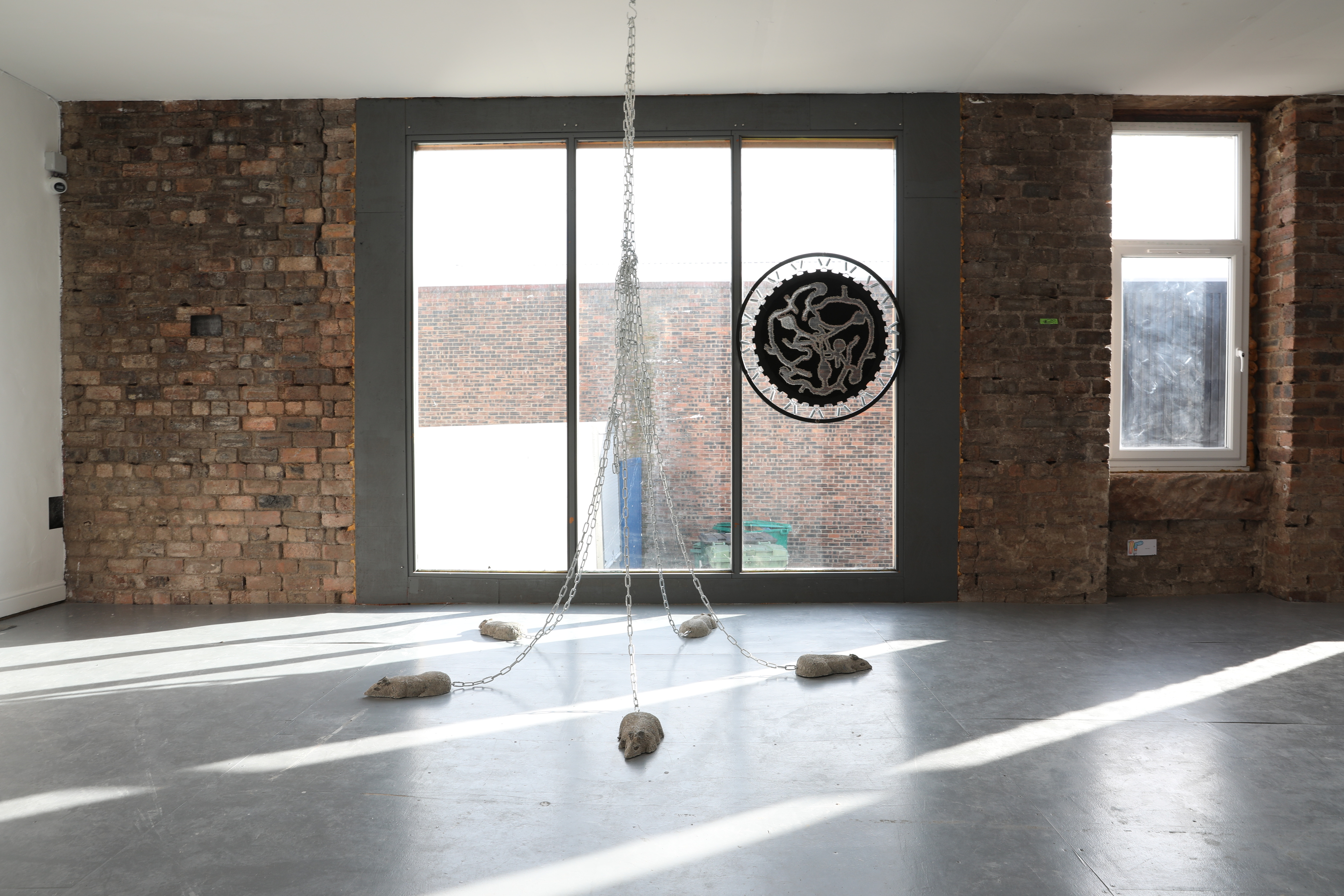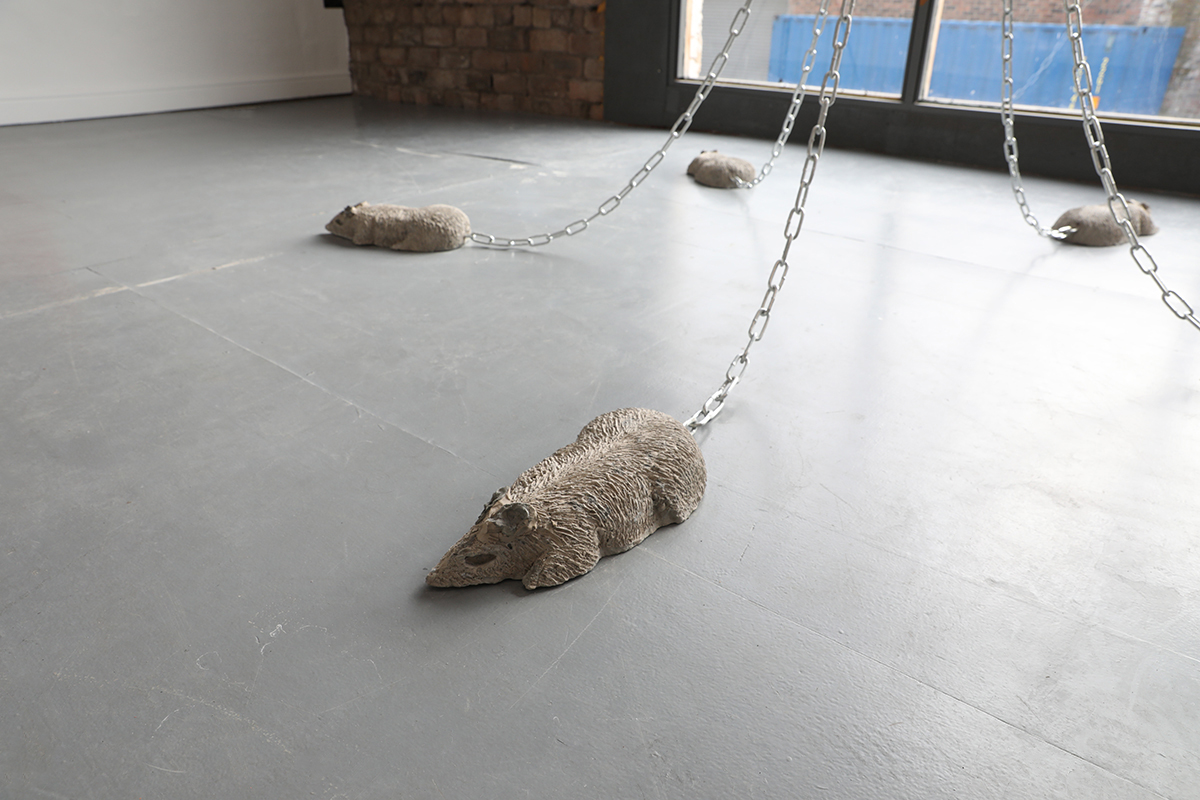 Rat King
2020
Steel chain, concrete, waterbased clay
230 cm x 210 cm x 305 cm


Ideal Burrow Structure for a Rat
2020
Wool yarn, found trampoline
102 cm x 102 cm x 4.5 cm